Dedication and exemplary service!

— Mike & Mai of Easton, Pennsylvania. The writing project: a press release.
If you need a writer or editor, we can make your writing project easier and your work flow better.
Truly a gifted writer of complex material.

— Paul B. Wieand, Psy.D., Bucks County, Pennsylvania. The writing projects: editing of scholarly articles & training material, and 360 report writing.
Résumé writing
Résumé writing is available to Jennifer's LinkedIn network or by referral only.
Bundled packages that include a professional bio or LinkedIn consultation are also available.
Other Business Writing Projects
Or, other ways we can help with when you need a writer or editor:
Feature articles, cover letters, and marketing material.
Development editing of nonfiction projects.
Copyediting of websites, articles, and presentations.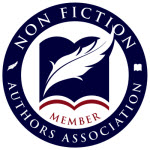 Please note, our writing and editing services are charged at an hourly rate. Flat rates may be available for larger projects and in some cases by request. 
Contact us at Jennifer@jenniferlader.com.
Return to homepage.