'Dedication and exemplary service' — Mike & Mai of Easton, Pennsylvania; the writing project, a press release.
'Truly a gifted writer of complex material' — Paul B. Wieand, Psy.D., Chairman of The Center for Advanced Emotional Intelligence, Bucks County, Pennsylvania; the writing projects included editing of scholarly articles & training material, '360 report' writing …
360 Review Reports
… Jennifer interviews the '360 review' candidates, their managers, peers, and subordinates. She then compiles and analyzes data. From this, she writes comprehensive, insightful, and useful reports. If you are in need of a 360 writer, please contact Jennifer. References are available.
A managing editor as well, Jennifer makes your writing project easier and your work flow better. As a managing editor, she helps you meet organizational deadlines. Currently, Jennifer is the managing editor for a marketing firm. In the past, she filled a similar role for two cycles of a biannual magazine published by a nonprofit organization. If you are in need of a managing editor, please contact Jennifer. References are available.
Résumé writing
Résumé writing is available to Jennifer's LinkedIn network; otherwise, by referral only. The fee is a flat rate of $199; bundled packages that include a professional bio or LinkedIn consultation are also available.
Other writing projects include writing feature articles, cover letters, and marketing material; development editing of fiction and nonfiction projects; copyediting of websites, articles, and presentations.
Writing and editing services are at a rate of $60 per hour, with flat rates available for larger projects.
Tell us about your writing project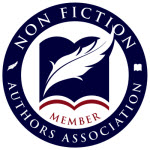 To discuss your writing project or editing needs, complete the form below and indicate the type of project on the subject line; for example, 'cover letter.' Jennifer will be in touch.
For a list of the books that have influenced Jennifer's writing, click here to see her Editor's Picks.
Work Samples:
Check out this brochure; Jennifer wrote the copy:  GCbrochure.3
Click here for an example of Jennifer's ghost writing: Excerpt from "The Girl in the Mirror"
Last but not least, Jennifer served as the editor of this award-winning community newspaper for three years; one of her profile articles is on the front page as well:
The contact form — please include your phone number in the message:
Businesses with marketing needs or individuals with a story to share click here.